UANL pioneers anticancer treatment without side effects
October 21, 2022
A treatment developed in the Molecular Biology Laboratory based on lipophilic bismuth nanoparticles aims to prevent cancer patients from suffering the toxic effects of conventional drugs.
Developing a new treatment or drug that helps inhibit the growth of cancerous tumors, but does not alter the health of patients, such as hair loss or the generation of dizziness or vomiting, is the main goal of the UANL Molecular Biology Laboratory.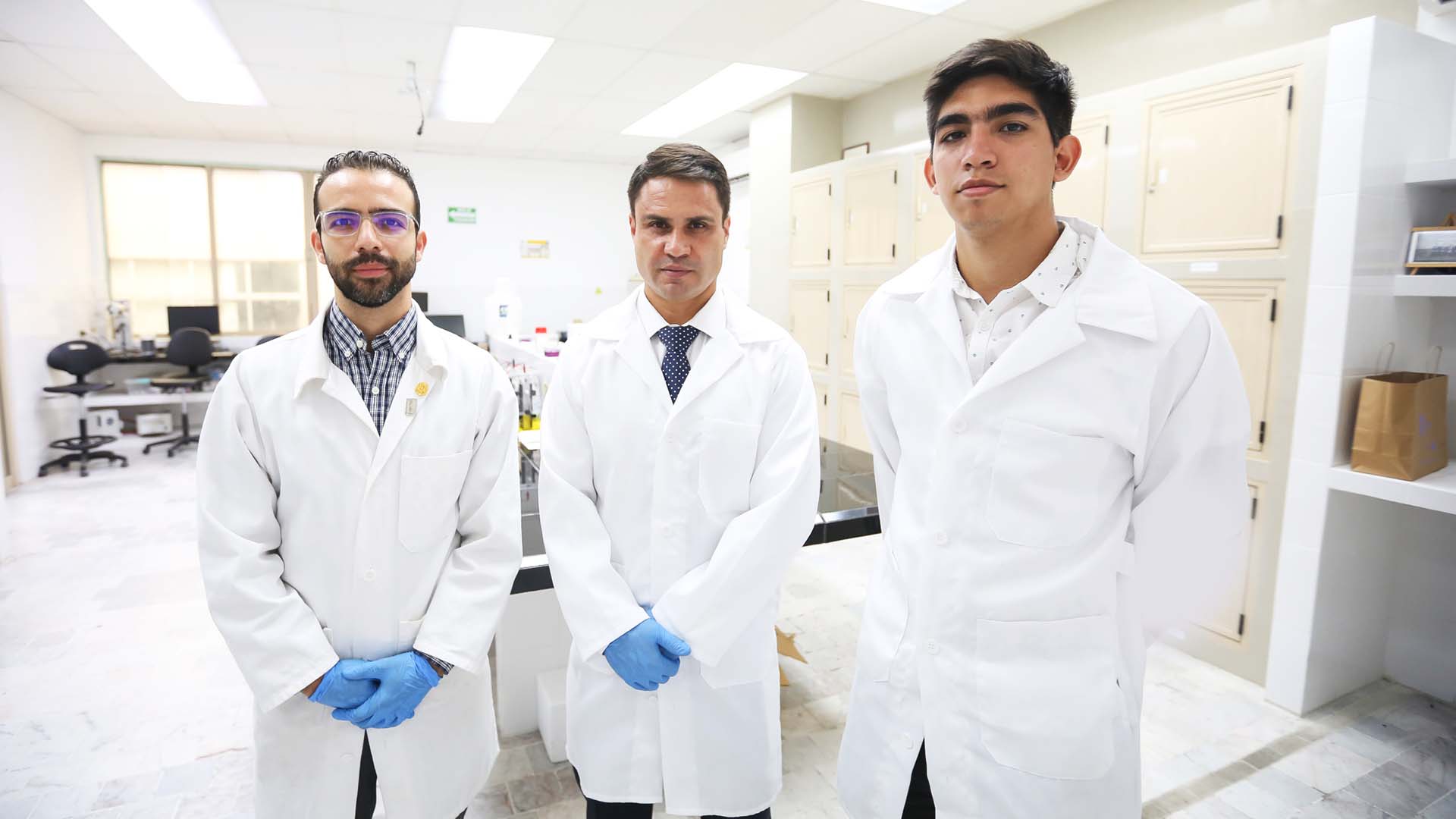 For the past decade, UANL has been evaluating the biological properties of lipophilic bismuth nanoparticles, a study in which Universidad Nacional Autónoma de México, Universidad de Monterrey, Texas A&M University, Instituto Nacional de Cancerología (National Cancer Institute) and Centro de Investigación en Materiales Avanzados (Advanced Materials Research Center) are also collaborating.
This research by the UANL School of Dentistry, entitled "Uso de nanopartículas lipofílicas de bismuto como agentes anticancerígenos" (Use of lipophilic bismuth nanoparticles as anticancer agents), is currently supported by the National Council of Science and Technology (Conacyt) and holds a patent before the Mexican Institute of Industrial Property (IMPI).
Furthermore, according to Cabral Romero, this clinical project is relevant because it is a unique study in Mexico.