UANL at a Glance
President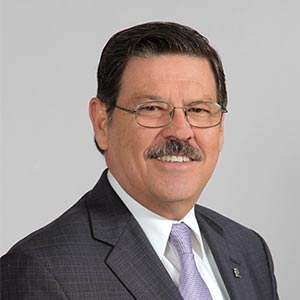 Rogelio Garza Rivera
Establishment
Universidad Autonoma de Nuevo Leon was officially established on September 25th, 1933 by vote of the Honorable Congress of Nuevo Leon. With a legacy of 86 years, it is now the largest educational institution of northern Mexico and the third most important university in the country.
Schools and Programs
A total of 324 academic programs are offered at our 29 high schools, 26 undergraduate schools, and the Social Research Institute. Additionally, 31 of these programs are dual degree options that are taught in collaboration with other internationally prestigious universities.
Students
More than 212,000 students are currently enrolled in academic programs at our high school, undergraduate, and graduate levels.
Motto
"Alere Flammam Veritatis"
Coverage
Through its schools and campuses, UANL provides education to 34 municipalities of Nuevo Leon, a great part of the bordering states, and many students from the rest of the country.
Financial Aid
Universidad Autonoma de Nuevo Leon awarded 216,661 grants and scholarships in 2019:
82,934 for high school students
127,611 for undergraduate students
6,116 for graduate students
Accreditations
All of our high school programs have the highest national quality certification. Furthermore, 42 undergraduate programs and 16 graduate programs hold international accreditation.
Athletics
In 2018, our athletes accomplished great things:
UANL won the National University Championships for the fourteenth year in a row, earning a total of 143 medals.
The Autenticos Tigres major and youth league football teams conquered their respective ONEFA categories, while the intermediate league team took the prize for the seventh consecutive year in the same championship.
Libraries
The UANL Integrated Library System gives access to a collection of 2,011,455 books and 45 databases by means of 37 library units.
---
Posted by: Coordinación Portal Web