UANL opens new Cybersecurity Center
May 20, 2022
This new center located at the School of Law and Criminology is the only one of its kind in the country.
Staff from the Attorney General's Office, the Ministries of Security and Economy, and the Nuevo Leon 4.0 Initiative, among others, will be involved in the project.
"Cybersecurity and cybercrime are not the future, they are the present", said university and state representatives during the opening ceremony of the UANL Center for Research on Cybercrime, Digital Law and Cybersecurity.
This was announced and signed in November 2021. Finally, this May 16, 2022, it became a reality thanks to the efforts of the authorities from the UANL School of Law and Criminology headed by Oscar Lugo Serrato.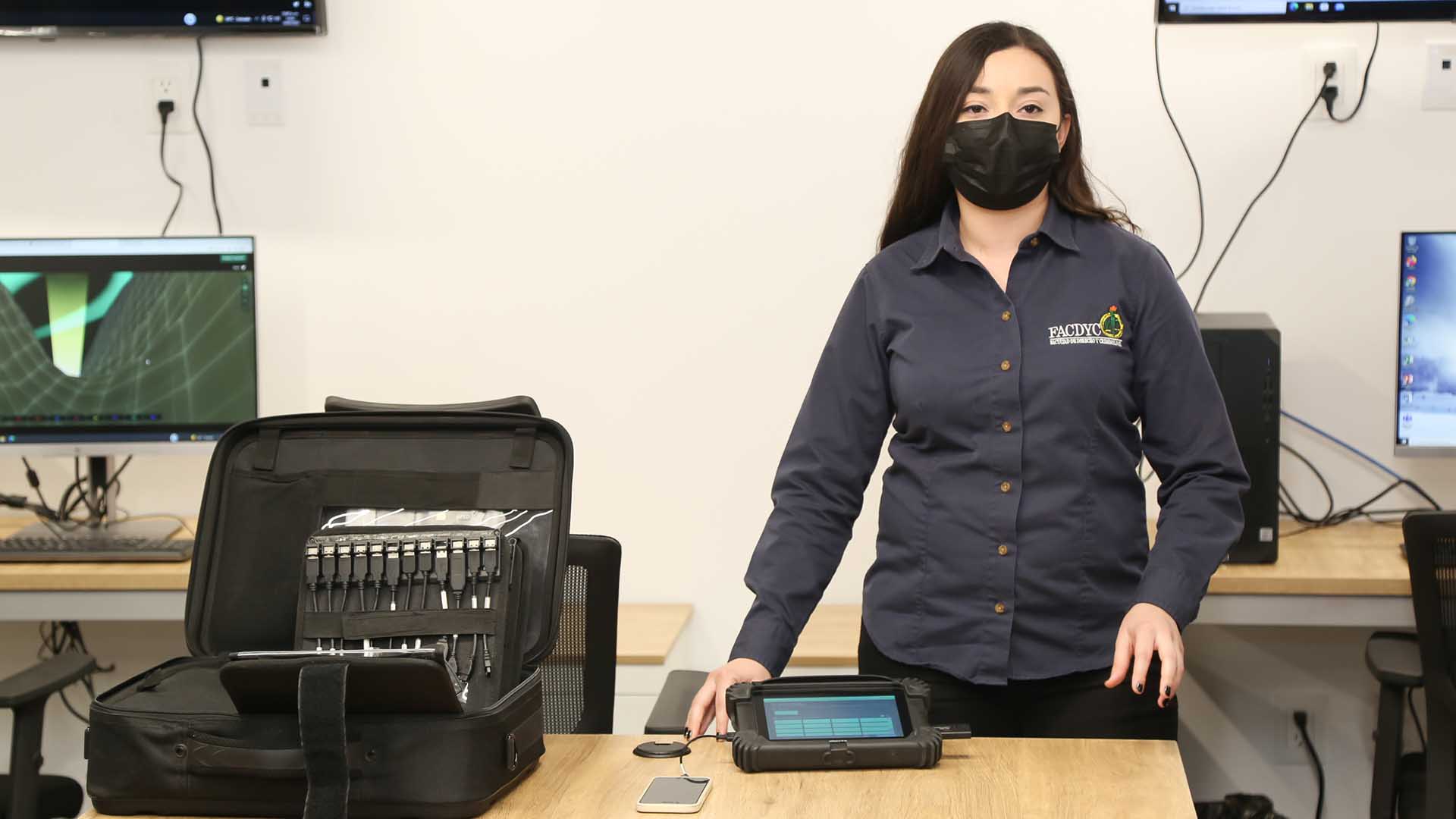 A collaborative center
The center will collaborate with the State Attorney General's Office, the State Government's Ministries of Security and Economy, the Nuevo Leon 4.0 Initiative, the Fundación Paz Ciudadania, teachers, and students from the School of Physical and Mathematical Sciences (FCFM) and, over time, other UANL schools will participate.
Computer Forensics unit:
Digital evidence preservation
Data recovery of stored information on a device or in the cloud
Digital evidence collection
E-mail and instant messaging tracking
Forensic image
Secure Data Deletion
Cybercrime prevention unit:
Crime map
National Observatory on Cybercrime and Felony
Media and computer literacy training for middle and high school students.
Crime and strategic intelligence:
Crime analysis
Criminal Diagnosis
Cybercrime Training for Law Enforcement
Training of analysts for C4, C5, enterprises, and law enforcement agencies.
Fighting Cybercrime
Publishing information on cybercrime and the public policies designed to fight against it to disseminate knowledge among citizens. In addition, it aims to unify criteria for the analysis, investigation, judicial process, and judgment of cybercrime sentences.