UANL consolidates academic cooperation with universities in the U.S.
June 24, 2022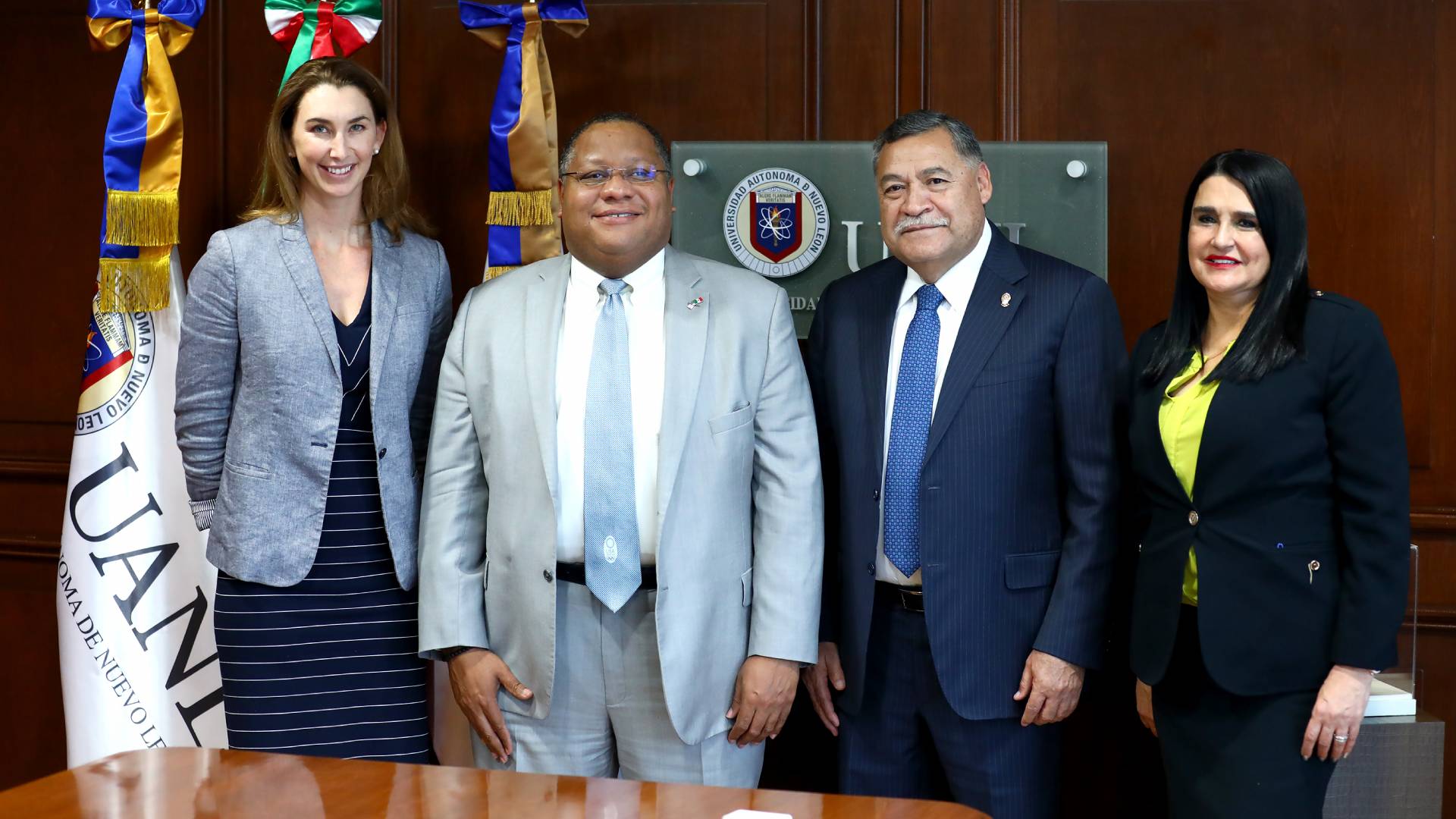 UANL President Santos Guzman Lopez held a meeting with the US Consul General in Monterrey, Roger C. Rigaud. They analyzed strategies for student mobility and academic exchange.
Expanding academic, scientific, technological, and cultural cooperation agreements with U.S. institutions is vital for Universidad Autonoma de Nuevo Leon towards its world-class academic approach.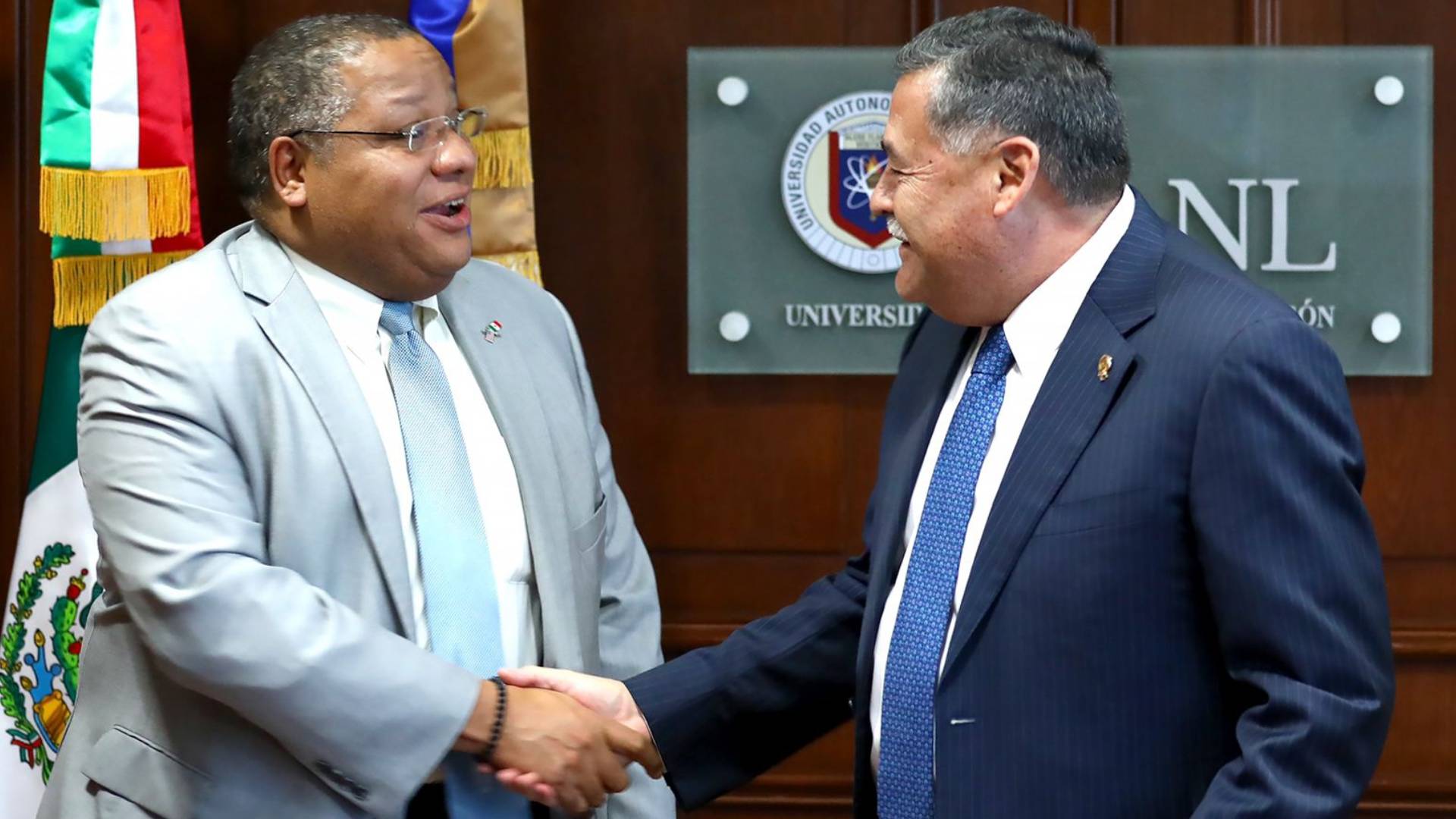 This was stated during the meeting UANL President Santos Guzman Lopez held with the US Consul General in Monterrey, Roger C. Rigaud, in the context of the UANL's internationalization process.
On June 13, Guzman Lopez received the U.S. diplomat at the UANL Office of the President to foster cooperation between both countries, which not only share a border, but also historical, commercial, and social ties. Agreements were signed to promote educational development, research, and culture between the two countries.
UANL is partnering with the universities of Idaho, Miami, Michigan, New Mexico, and Texas A&M at Austin, El Paso, San Antonio, and Rio Grande Valley, as well as Arkansas State, Duke, Hamline, Northern Arizona, Tulane, Western Illinois, Western New Mexico, West Virginia, and the City University of Seattle, among other American institutions of higher education.
Roger Rigaud, Consul General of the United States in Monterrey, said that this meeting allows him to learn more about the programs, students, and authorities of Universidad Autonoma de Nuevo Leon.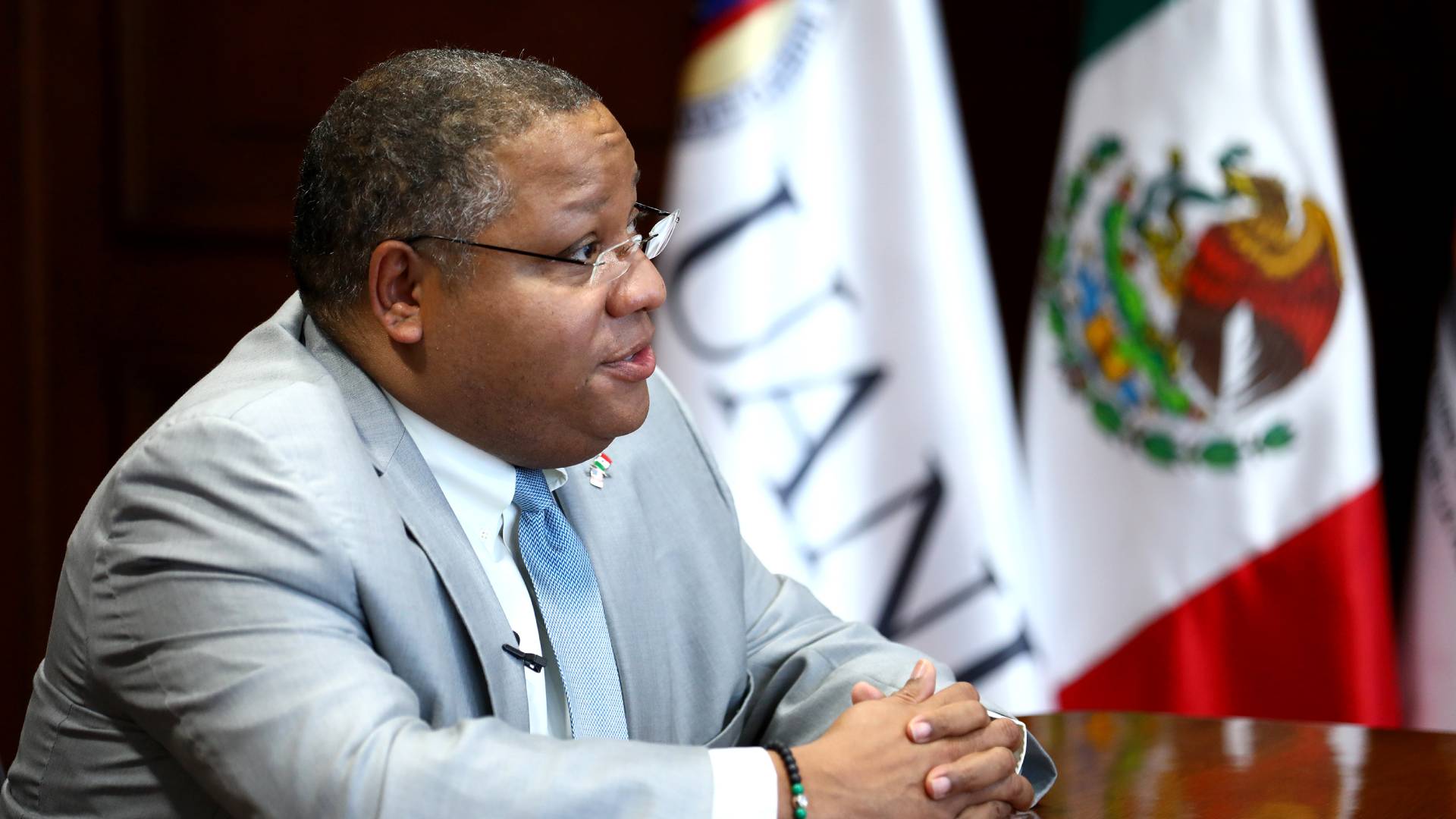 "For the Consuls based here in Monterrey, the issues of education and culture are very important," said the U.S. diplomat, who took office in August 2021.
Working towards student mobility
In the opinion of Consul Roger Rigaud, an area of opportunity is to promote student mobility; however, efforts must be made to change the picture that young Americans have of Mexico as a tourist destination, since it offers an essential academic offer in high-quality universities such as UANL.
"We must change the picture of Mexico for Americans, which is not only its beaches and tequilas, since it has a world-class university that is here."
"So if they want to learn Spanish, they don't have to go to Spain, they can learn it here, as well as learn scientific, cultural, and mathematical skills here in Monterrey".