New Partnership with Universidad de Salamanca
May 12, 2022
UANL renews academic, scientific and cultural cooperation agreements with Universidad de Salamanca. A panel discussion on the future of higher education in Ibero-America was also held.
UANL President, Santos Guzmán López, signed the strategic alliance on May 4, along with the President of Univerisdad de Salamanca, Ricardo Rivero Ortega.
In addition to the master agreement, letters of intent were also signed for the renewal of specific arrangements with the Law School of the Universidad de Salamanca for academic cooperation in different postgraduate programs.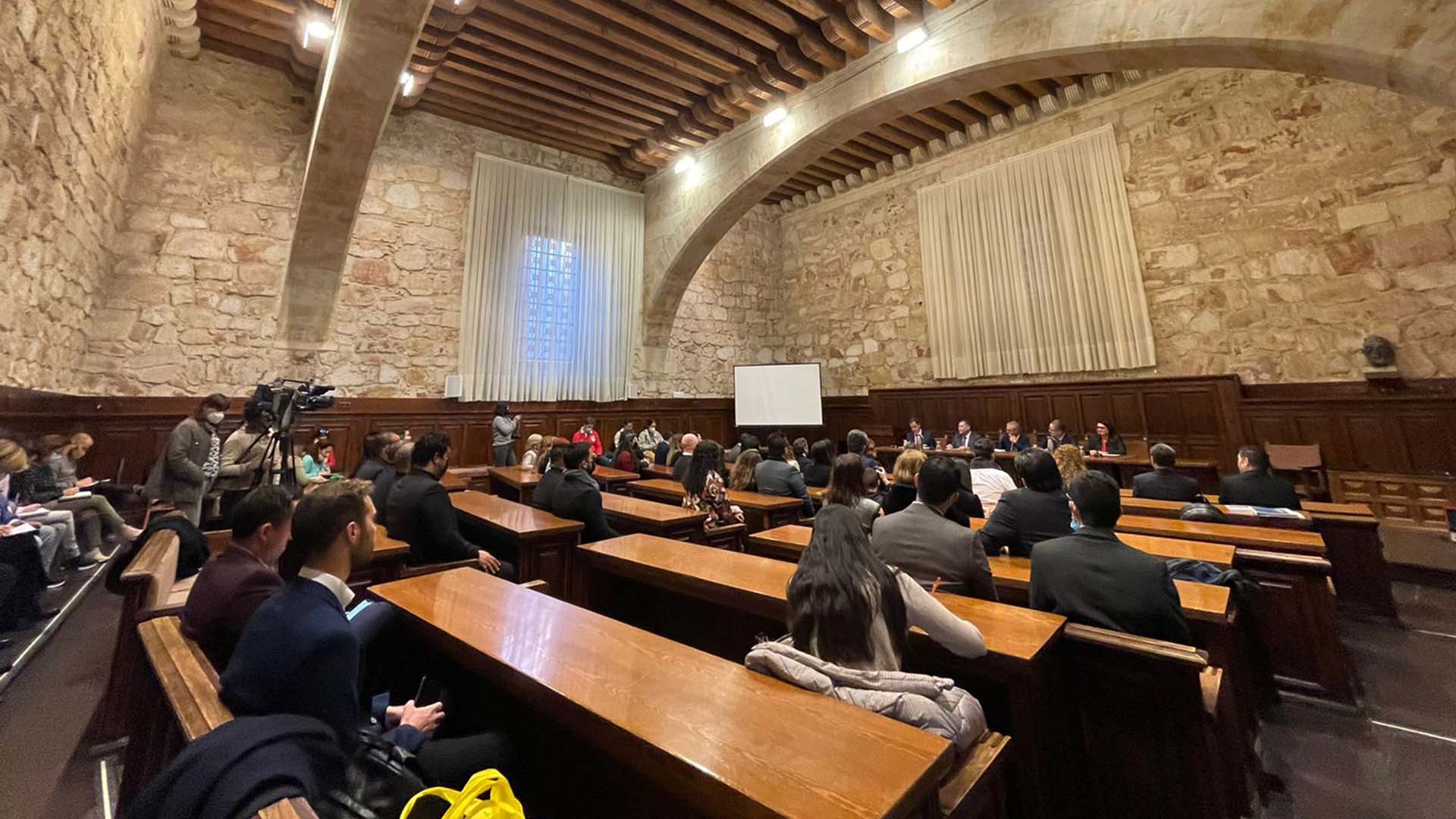 UANL in Spain
As part of the international connection, UANL was present in Spanish territory from May 4 to 7 with the conference: " Desde el Norte de México: arte, cultura y ciencia de la UANL en Salamanca", headed by Rector Santos Guzmán López.
The opening ceremony was presided over by the Mexican Ambassador in Spain, Quirino Ordaz Coppel; the Mayor of Salamanca, Carlos Manuel García, and the host, Rector Ricardo Rivero.