IMPI vouches for UANL mosquito feeder
May 20, 2022
Biologists, chemists, veterinarians, and dentists from the UANL created the artificial feeding device for blood-sucking mosquitoes with the purpose of helping in the study and treatment of vector-borne diseases in the country.
The World Health Organization (WHO) reports that vector-borne diseases (mosquitoes, ticks, lice) account for more than 17 percent of all infectious diseases and cause more than 700,000 deaths worldwide each year.
For example, dengue is the most frequent viral infection spread by mosquitoes of the Aedes genus, where more than 3.9 billion people in more than 129 countries can get this disease, and 40,000 deaths are registered each year.
According to the World Mosquito Program, Mexico has experienced an outbreak of dengue fever in recent years and infection rates are expected to increase by 40 percent in the next 50 years.
UANL Schools of Veterinary Medicine, Biological Sciences, Dentistry, and the Center for Research and Development in Health Sciences contributed to the development of this device.
 This UANL innovative project has had such an impact on the scientific and health sector that it was awarded on World Intellectual Property Day on April 26th with the IMPI Award for Mexican Innovation, winning first place in the Utility Model category.
"This is a relevant invention that will benefit students and all research labs dedicated to this type of work, as they will be looking for alternative solutions to diseases such as dengue fever, for example", said Eulalia Mendez, Head of Patents Department of the Mexican Institute of Industrial Property (IMPI).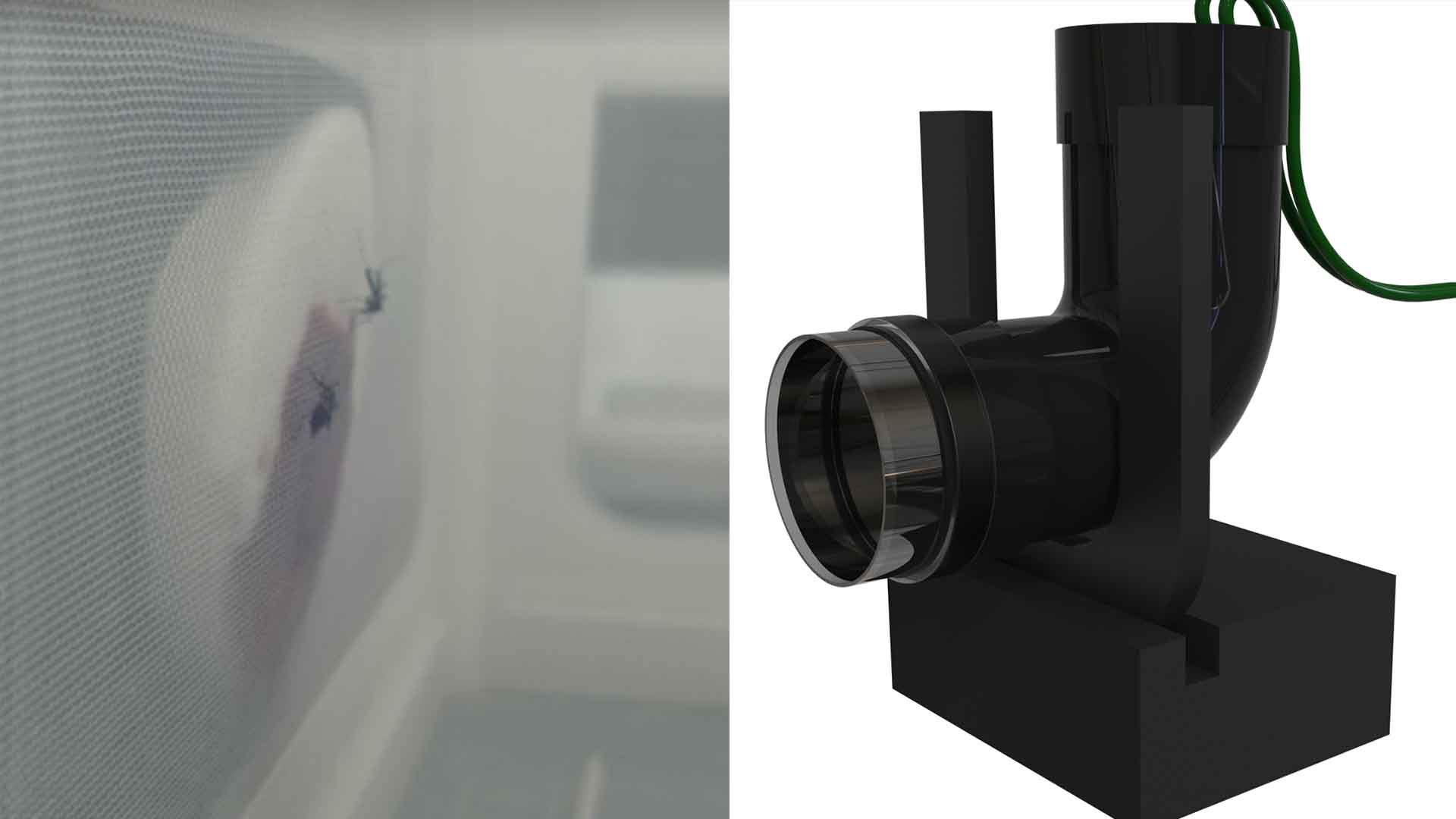 How does it work?
The device is composed of several components made of PVC material, which at one end has a pad that absorbs blood combined with a special agar. This feeder is mounted on a wooden base fixed to a cage.
UANL researchers have primarily worked with Aedes Aegypti mosquito species, which is a vector for dengue, zika, chikungunya, mayaro virus, and yellow fever. They also study the Culex mosquito, which is known to transmit encephalitis.