Bachelor of Contemporary Music now available
April 29, 2022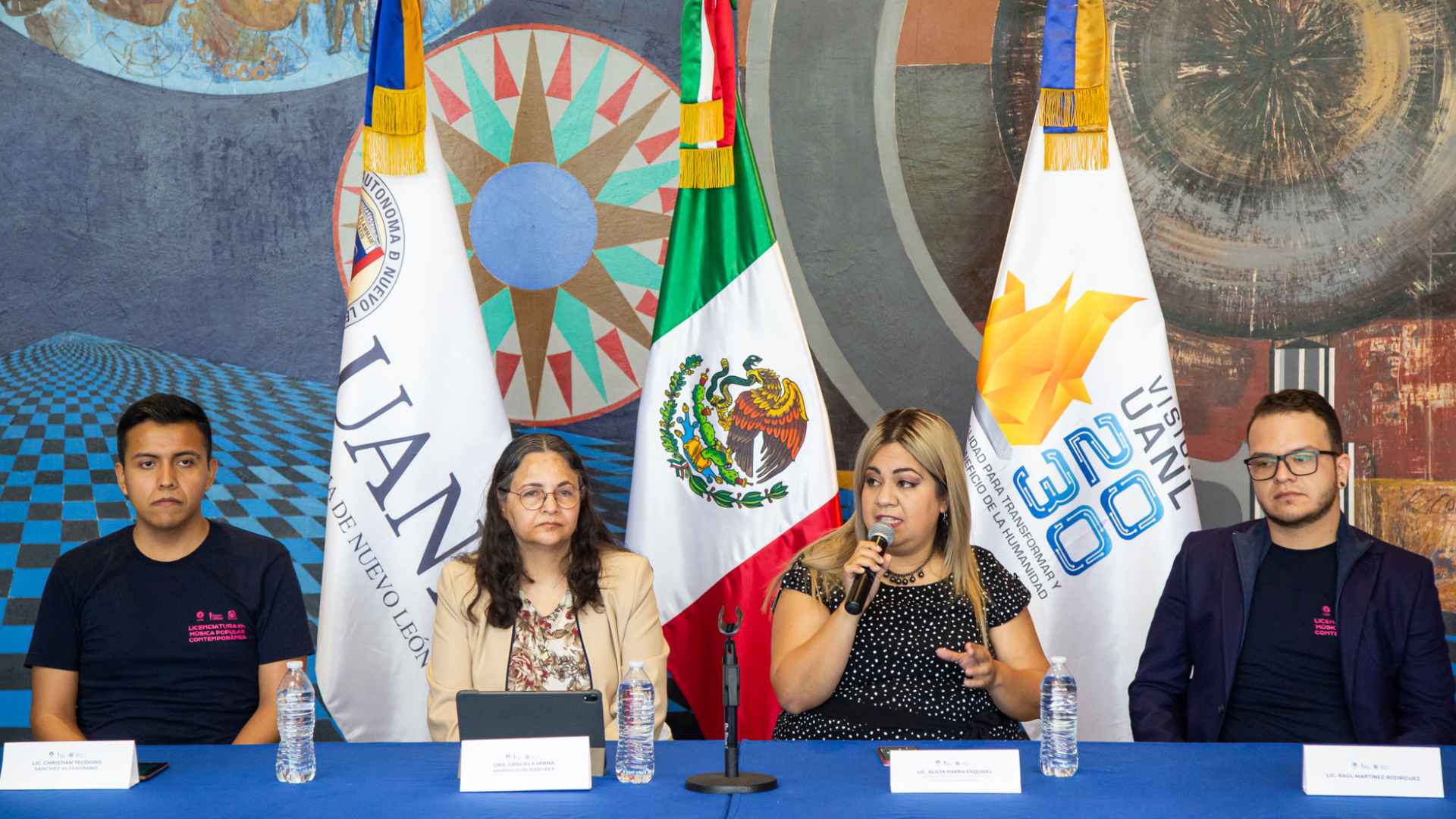 UANL will train professionals for the music industry with the new Bachelor's Degree in Contemporary Popular Music. The academic program includes genres such as jazz, Afro-American and Latin American music, pop, and rock.
Universidad Autonoma de Nuevo Leon will have a new degree program for the August-December 2022 term, the only one of its kind in northeastern Mexico.
This is the new Bachelor of Contemporary Popular Music that will be offered at UANL School of Music and aims to welcome around 90 students.
"Give professional status to the musical field is the main objective of this academic program. A predecessor of this degree, was the creation of Tecnico Superior Universitario created in 2009 and the special focus on the study of popular music" said Alicia Parra Esquivel, coordinator of the program.
The UANL Bachelor of Contemporary Popular Music will last four years and freshmen will have the opportunity to study different modules in partnership with the UANL Schools of Visual and Performing Arts.
Some of the subjects to be taken are auditory training, musical creativity workshop, harmonization, software, entertainment logistics, basic finances, vocal coaching, and popular music in Mexico and Latin America