Unveiling Tomorrow's Innovations at UANL CIITI
August 31, 2023
With seven laboratories, this new facility was formally opened by UANL President Santos Guzman Lopez. It is a cross-cutting project involving the UANL School of Mechanical and Electrical Engineering and the UANL School of Medicine
On its 90th anniversary, Universidad Autonoma de Nuevo Leon is betting on the future with the Center for Innovation and Engineering in Intelligent Technology (CIITI), inaugurated on August 23 at the School of Mechanical and Electrical Engineering (FIME).
CITTI has three levels with a total of 2,230 meters of building space.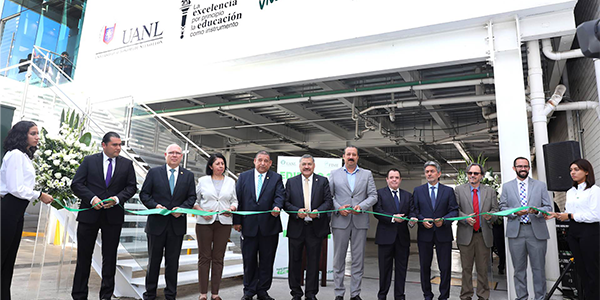 This is proof of our commitment to delivering trained citizens. It materializes a project of having first-class facilities with the collaboration of two emblematic UANL Schools".
Santos Guzman Lopez
UANL President
CIITI Laboratories
Neuroengineering
Mechatronics
Biodevices
3D Design
Bioelectronics
Biomaterials
Tissue Engineering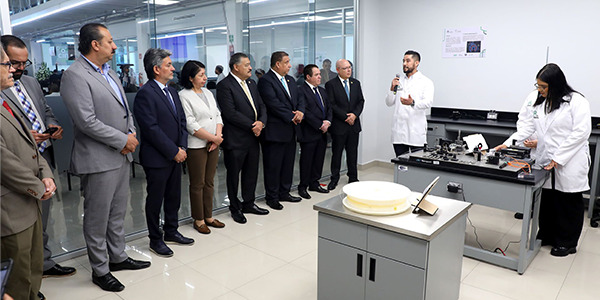 Developing a transdisciplinary center
The head of the UANL School of Medicine, Oscar Vidal Gutierrez, pointed out some of the benefits that CIITI will bring to students.
"Biomedical engineering has been practiced for about 50 years, especially in Europe and the United States. So having a center like this in Nuevo Leon that links FIME and the School of Medicine opens many doors to the development of science".

Óscar Vidal Gutiérrez
Head of UANL School of Medicine
Posted by: Portal Web UANL