UANL to attend America's mobility of the future 2023
February 17, 2023
UANL to attend America's mobility of the future, which will take place on June 6 and 7 and will be hosted by the Government of Nuevo León
Nuevo León will host America's mobility of the future, the first tradeshow in Latin America that addresses mobility and intelligent transportation, infrastructure, and sustainable logistics, in collaboration with Universidad Autonoma de Nuevo Leon.
This was announced on January 31 in the courtyard of the Ministry of Finance and Treasury during a ceremony held by the Governor of the State, Samuel García Sepúlveda, with the attendance of the UANL President, Santos Guzmán Lopez, together with representatives of the university, business, tourism and the state's automotive industry.
During June 6 and 7, the event to be held at Cintermex will feature more than 30 specialized exhibitors, as well as the participation of more than 90 thousand people related to the automotive industry in Nuevo Leon.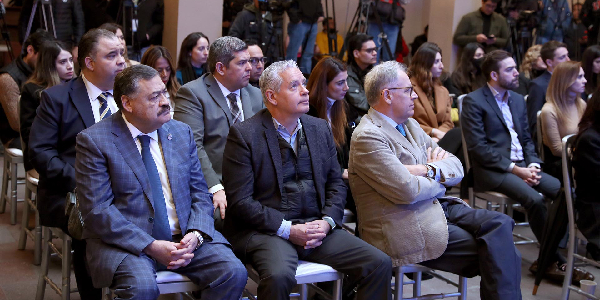 Mobility of the future
During the announcement of the Latin American tradeshow, the state Secretary of Economy, Ivan Rivas Rodriguez, highlighted the human capital that Nuevo Leon has, as well as the benefits of the closeness that the state has with the United States.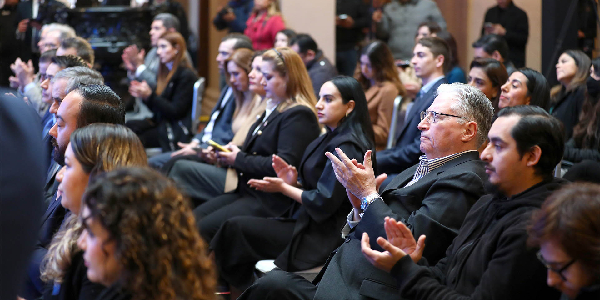 "This is a key sector for Nuevo Leon and is part of the Industry 4.0 area that we aim to attract. In fact, in 2022 electromobility accounted for about 7 percent of the investments that came to the state; and this is largely due to the great human capital we have, our infrastructure, and the proximity to the United States, which opens the door to the North American market," explained the governor.