Hay Festival arrives at UANL
August 7, 2019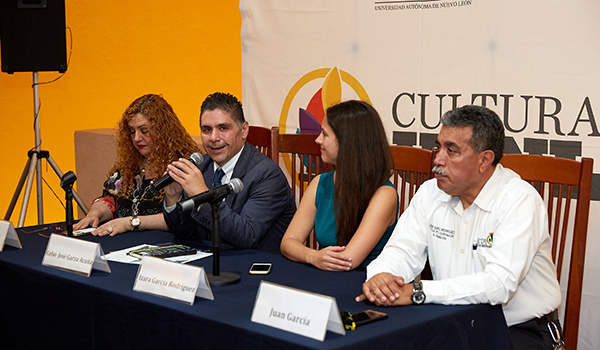 The Colegio Civil University Cultural Center will hold the 2019 edition of the Hay Festival.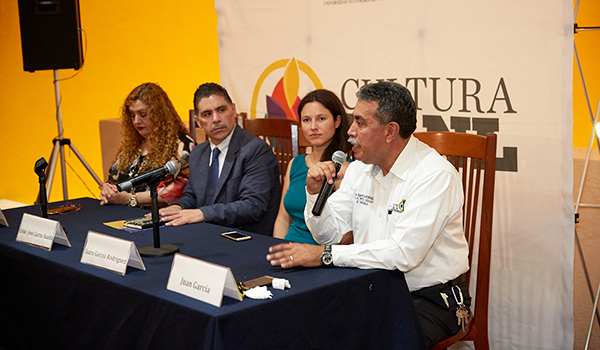 The festival will start on September 5th and end on the 10th.
Universidad Autonoma de Nuevo Leon will host the 2019 Hay Festival, an artistic and cultural event based in Queretaro. The Colegio Civil University Cultural Center will hold conferences of social activism, human rights, and others.
The UANL Vice President of Extension and Culture Jose Garza announced that the festival would start on September 5th and end on the 10th. According to him, the first conference will be given by Baltasar Garzon at Colegio Civil's aula magna. All the events will be extensions of the 2019 Hay Festival.
Among the guests were also Latin America Hay Festival Coordinator Izara Garcia, Dean of Philosophy and Literature Ludivina Cantu, and Law Professor Juan Garcia. The festival's coordinator talked about the making of the project, UANL's first encounter with the festival, the expectations, and the immediate results.
Not many people can travel to the city of Queretaro, where the festival has taken place for the past four years. Therefore, the university and the organizers started working together to reach a bigger audience. Izara Garcia hopes to reach not only college students but also the general public of Nuevo Leon.
2019 Hay Festival Program
125 guests from 17 countries
Special guests: Baltasar Garzon, Izzeldine Abuelaish, Elvira Sastre, Andrea Valbuena and Eva Baltasar.
Baltasar Garzon will open the International Criminology Congress during the 45th anniversary of the first criminology class in Latin America.
Abuelaish will present his book I Shall Not Hate, where a Palestinian father with three dead daughters in an Israeli bombing advises facing hardships with peaceful actions.
Sastre and Valbuena have a mise-en-scène about poetry. Their show will be performed on September 9th at 20:00 at Colegio Civil's aula magna.
Sastre is famous on social media. She was given the Biblioteca Breve award for her first novel Days Without You.
Eva Baltasar will have a dialogue with Margarito Cuellar on September 10th at 19:00 at Colegio Civil.
College students head to Queretaro
Elipsis, an intensive course for creative writing and literary editing, will be conducted as part of the cultural projects from Hay Festival. Eight of the selected participants are students from UANL. The project will end with a bilingual edition by these students with the support of the British Council, the official sponsor of the Hay Festival.
Izara Garcia explained that this is their first educational project and therefore, it has a very important feeling. She also stated that they are trying to encourage future Mexican writers and editors through this program.
Lastly, she mentioned that Editors Eduardo Rabasa and Gabriela Jauregui would guide the students through the whole process, as well as preparing and editing the texts.
Posted by: Department of Press