Ernst & Young supports UANL's research on financial access for businesses
January 5, 2023
UANL researchers were awarded second place at the International Financial Research Award 2022, jointly organized by IMEF and Ernst & Young.
An analysis of the financial debt of 93 Mexican companies listed on the Mexican Stock Exchange (BMV) led Universidad Autonoma de Nuevo Leon to obtain a second place in the IMEF-EY 2022 International Financial Research Award.
The paper entitled "Madurez de la deuda corporativa como variable de tiempo: evidencia de las empresas públicas en México" earned researchers Lianet Farfan Perez, Jorge Omar Moreno Treviño and Maria de las Mercedes Adamuz Peña the award in early November.
This is the beginning of a new research field that analyzes how fragile the access of companies to funding is at all levels. This research line commits us to continue exploring, from an academic perspective, how to build a public policy that favors the development of companies, innovation, and investment".

Jorge Omar Moreno Treviño

Researcher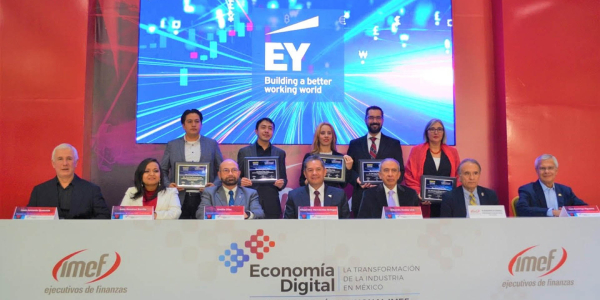 The contest is hosted by the Mexican Institute of Finance Executives (IMEF) and the international consulting firm Ernst & Young, which for the past 38 years has been honoring research papers related to finance, business, administration, accounting, and economics.
A groundbreaking contribution
Three years ago, Lianet Farfan and Jorge Moreno, researchers at the UANL School of Economics, and Maria Adamuz, a scientist at the Business School of Instituto Tecnologico Autonomo de Mexico (ITAM), decided to analyze the problems that Mexican companies face concerning funding for their projects and activities, particularly the structure of and access to credit.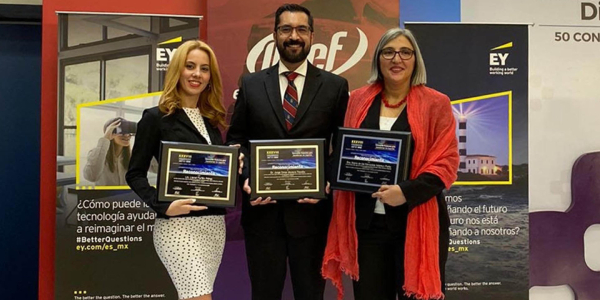 The IMEF-EY 2022 International Financial Research Award was presented on November 11 at the 50th IMEF National Convention: Digital Economy: Transforming Industry in Mexico, which took place in Leon, Guanajuato, Mexico.