Electromobility is a priority at UANL
August 16, 2023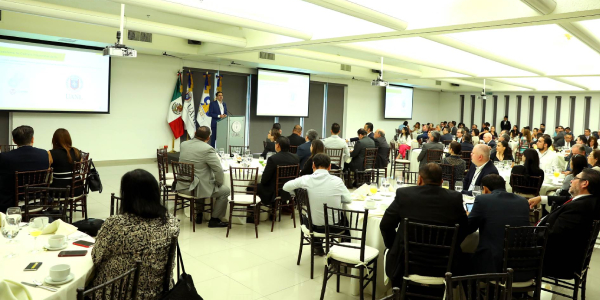 This initiative aims to add value to the academic programs offered by UANL in terms of specialized talent training.
Given the technological development that has taken place in recent years and the arrival of the innovative industry in the state, Universidad Autonoma de Nuevo Leon launched the UANL e-mobility initiative.
This project aims to provide academic and research support to industries in the electromobility, artificial intelligence, and renewable energy sectors. Knowledge in automation, mechatronics, data mining, logistics, and international trade is essential to the project.
The arrival of Tesla has accelerated the nearshoring issue and Nuevo León is embracing this area. The University plays a key role in developing human capital in these fields.

Nasser Mohamed Noriega
UANL Head of Innovation department
UANL E-mobility is based on three cornerstones: specialized talent training for the needs of the future, talent retraining and updating for present needs, as well as technological research and development to support and drive innovation and change.
Through UANL e-mobility, added value will be transferred to the processes of innovation, research, and technological development with the involvement and expertise of the 1,218 researchers who are members of the National System of Researchers.
The project also includes the redesign and update of more than 20 educational programs along with the integration of continuing education courses. More than 30 workshops, seminars, and certificate programs will be offered.
New academic programs
Hybrid and electric vehicle specialist
Mechatronics Technician
Professional Technical Degree in electromobility and autonomous systems
Engineering in electromobility and autonomous systems
Engineering in artificial intelligence
Electromobility major
Master's Degree in International Trade and Custom Management
Energy conversion and storage
Logistics & Supply Chain
Embedded circuits
Solar cells and wind turbines
Electric vehicles
Electromagnetic engineering
Digital business
Data Analytics
Advanced materials and Nanotechnology
Posted by: Portal Web UANL