Certification course for people with disabilities now available
January 5, 2023
UANL is committed to society and inclusion
The Department of Inclusive Education for People with Disabilities and Older Adults (DIEDAM) developed a certification course where specialists offered activities to talk about healthy living skills.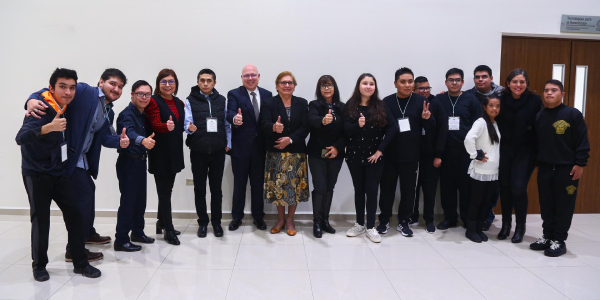 As part of this training entitled Desarrollando habilidades para una vida saludable, UANL's Department of Inclusive Education for People with Disabilities and Older Adult, held a week of complementary activities at the Center for Digital Education and Entrepreneurship.
At the opening ceremony, the UANL Vice President for Academic Affairs, Jaime Arturo Castillo Elizondo, and the Director of DIEDAM, Luz Amparo Silva Morín, were present, as well as Magdiel Martínez, member of the UANL Board of Governors.
"Through this certificate course, we seek to foster an autonomous life for our students, and this is carried out through experiences and learning that take place in collaborative work in each learning unit.

"Today we honor them. We know that in life we all learn as we go through it, and we seek satisfaction and the continuous evolution of our knowledge," he added.
A self-reliant future
There were about 50 assistants from families of students with disabilities who were able to observe the progress shown by students during an open class of dance and creative games by the instructor Ana Cecilia Ramos, who told parents about the methodology used throughout the semester and thus achieve progress in motor skills, to name a few examples.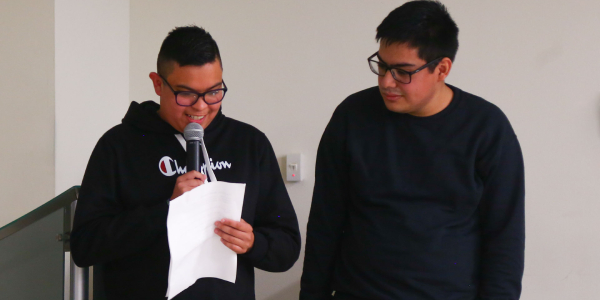 Subsequently, Raymundo Canizales introduced Exercising Cognitive Functions and Developing my Autonomy, which was individually carried out by the students to illustrate the confidence they had gained in this course throughout each session.
Finally, students of this program presented to parents and university authorities the exhibition "Inicios en el Arte" ("Beginnings in Art"), which consisted of 25 ceramic and sculpture pieces, where students learned the basic principles for making the pieces.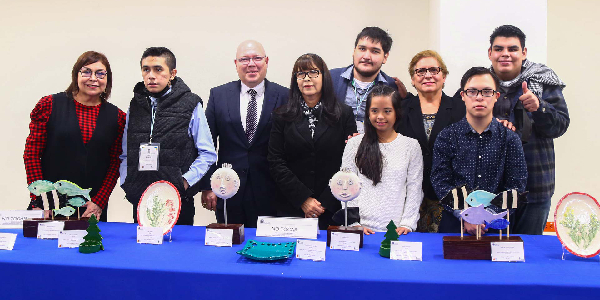 The exhibition of ceramics and sculpture was coordinated by professors Josefina Villarreal Aguilar and Juana Elizabeth Nicanor Alvarez.